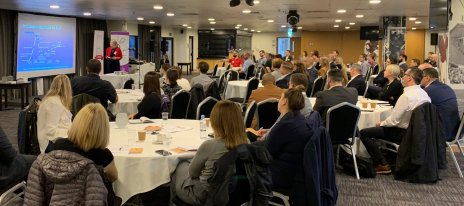 ICIPS annual conference
ICIPS holds its annual conference and makes awards for exceptional achievements.
On 20th October ICIPS held their 10th annual conference at Eco Stadium Doncaster. CEO Debbie Simpson reflected on achievements since the Institute was founded and shared benchmarking data which is emerging from ICIPS Maturity assessment. Delegates then heard from inspirational speakers who shared insight into a range of matters that will shape the work of continuous improvement practitioners, including hybrid working and using lived experience to plan service design. ICIPS made several awards to recognise success over the last 10 years, DEFRA, Sellafield, British Library. Mitie won an award for the highest Maturity Assessment score and NIHR won the award for Wellbeing. NHS Education for Scotland won an award for outstanding training.