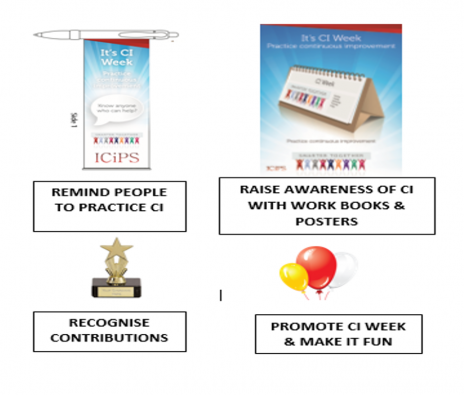 CI week resource packs ready to go
CI week starts on 6th March; are you ready?
The theme of CI week for 2017 is Smarter Together and the ICiPS resource packs reflect this theme. The aim of the week is to raise awareness about CI amongst employees, showing them that every person has a vital and valuable role to play. As usual, organisations are developing a program of events that reflect the needs and complexity of their organisation, using the resource packs to help them make the week interactive, informative and fun. CI week starts on 6th March and resource packs are free to participating corporate members.