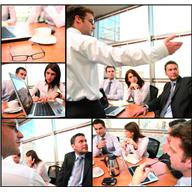 ICiPS licensing scheme.
The scheme will License suitably trained and qualified individuals granting them the right to use ICiPS training materials, maturity matrix, resources, branding and Intellectual Property for a defined period of time. The licensees may also be requested to work on behalf of ICiPS and become assessors for ICiPS professional membership. This exciting development will enable ICiPS to extend its reach across all sectors. A rigorous application process combined with annual training and standardisation will ensure the integrity of the ICiPS brand and that customer's gain maximum benefit. For more information contact debbie@icips.org.
ICiPS has started its search to find between 30 and 40 CI specialists to deliver its products under license.