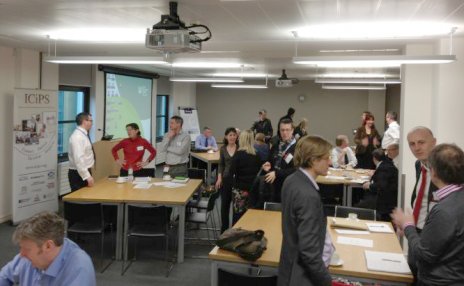 Network event at National Grid - Leading change
Network event at National Grid Warwick now open to guest members.
Our next network event will be held at National Grid Warwick on 10 July. It will be a round table share and learn event focussing on leadership of change. We will hear about National Grid CI work and Louise Teboul of international leadership organisation Common Purpose, who will talk about the skills needed to effectively Lead Beyond Authority. We have a few places left which we are making available on a first come first served basis, please email info@icips.org if you wish to attend.

The network event after that will be in Birmingham on 27 September. There will be two workshop sessions, one facilitated by the Scottish Government Fire Starter program exploring their ground breaking initiative to improve services. The second workshop will be hosted by the Kaizen Institute. This event will be offered to professional and corporate members first but guests can register on a waitlist.

We are deleting any accounts where it appears the contact details are no longer valid. If you find your account has been deleted but you still wish to receive details of events, and access our services, please re-register.