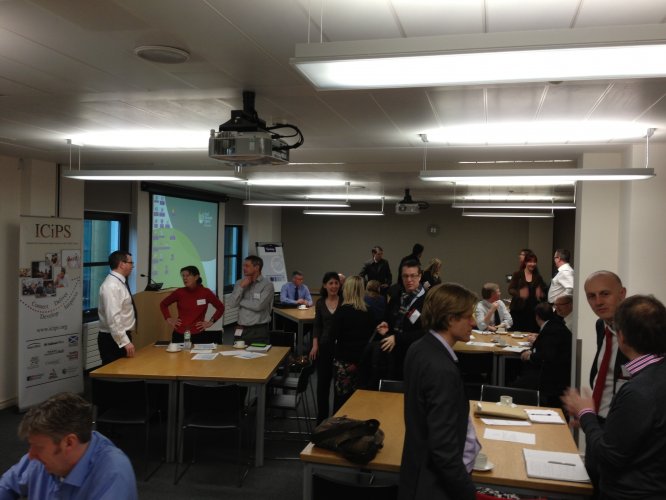 Another great network event.
On Tuesday 12th November Food Standards Agency hosted ICiPS network event at York. The theme of the day was innovation and it proved to be fun and thought provoking, over 50 delegates attended.
Richard Hoskin introduced the day.Eddie Coates – Madden, Communications and Marketing Manger at Hull City Council gave an informative and engaging look at the outcomes of research on innovation that he undertook with Benita Jones. Mark Napier from the Centre for Public Innovation followed sharing experience of work undertaken in the public sector and leading a practical and fun session to help the delegates think innovatively. Darrell Mann from Systematic Innovation introduced the group to TRIZ which focused a different lens on innovation and intrigued many. Heather Mann from Science City York and Ian Graham from York City Council showcased their award winning and innovative project Genius. Debbie Simpson ICiPS rounded off the day using Action Learning to help the group think about how to overcome barriers to innovation. The next event will be held in June at Cranfield School of Management Milton Keynes.