Organisation Excellence Scheme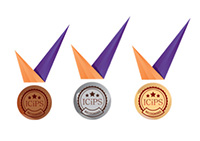 Be recognised for your commitment to continuous improvement (CI) . There are several ways to show your commitment, all of which will be recognised with a certificate , followed by an award once your commitment has been fulfilled.
Commit to supporting a given number of employees to develop their skills and become Professional Members. A certificate of achievement will be given once your commitment has been fulfilled and employees offered the opportunity to enter our annual awards.
Assess your CI maturity using the ICiPS framework and commit to making a set of improvements during the year – according to your level of maturity you will be awarded a bronze, silver or gold award.
Take part in the ICIPS annual awards
For more detail contact info@icips.org.