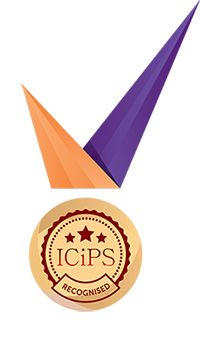 Become a licensed awarding body
Our transparent annual licence fees ensure you are aware of all costs before you start your journey. All process are exclusive of VAT.
Voluntary sector licence fee £600.00 a year
Public sector license fee £800.00 a year
SME licence fee £800.00 a year
Training providers £1,200 a year
Other organisations £ 1,400 a year
The license fee includes:
Initial assessment fee
The use of the ICiPS logo
Certificates and badges
Advice and guidance on the development of your course
If you want a face to face meeting to discuss your courses, we charge our daily rate of £600.00.
For more detail please contact debbie@icips.org