Speakers
Full Details of to 2019 conference are to follow soon.
For our 2019 conference we will be offering a choice of talks and workshops to attend, to accommodate the very varied requirements of our delegates. We are also providing delegates the opportunity to book a one to one session with our exhibitors; providing the opportunity to gain expert advice.
If you are interested in giving a talk or facilitating a workshop please email debbie@icips.org.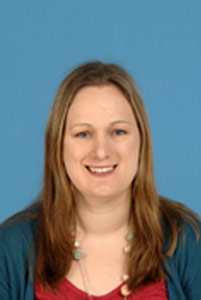 Rosamund Chester Buxton
School of Business and Economics - Loughborough University
Rosamund is a full-time Doctoral Researcher (since April 2015), part-time teaching tutor (since September 2017), and SOMS Administrator and Auditor (since November 2016) within the School of Business and Economics.
Rosamund's research interests are focused upon how public service organisations measure and manage performance activities, the linkages between public service performance management and service delivery; and how public service organisations co-create value with service users. These research interests are reflected in Rosamund's doctoral research, which is examining how UK public service organisations use performance measures and reporting mechanisms to inform performance management activities.
As a Researcher within the School, Rosamund has worked upon many projects, which reflect her research interests, including:
a project examining the current and future state of continuous improvement in UK public services with the Centre for Service Management and the Institute for Continuous Improvement in Public Services (ICiPS);
research into queue management in service projects; and
a Charted Institute of Management Accountants (CIMA) funded project which examined service performance management and measurement in shared service centres in the public and private sectors.
Rosamund's work has been published in journals such as the Journal of Service Management; and government organisations, such as the Audit Commission. She has presented at national and international conferences; and she has taught at undergraduate, researcher and practitioner levels. Her teaching experience reflects her interests in providing practical skills for students to find employment after study, and in the theoretical and practical applications of sociological research methods to create sustained research impact. She used this experience to develop and co-edit the Research Excellence Framework 2014 (REF2014) Impact Cases for the School of Business and Economics.
Rosamund has a BA Honours Degree in Economic and Social History from the University of Liverpool and a Masters of Philosophy in Social History jointly awarded from the University of Glasgow and the University of Strathclyde.
Show more
Show less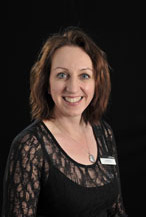 Judith Dyson
RGN, RMN, BSc(hons), MSc, PhD, PGCHE, Cpsychol
Judith is a Senior Lecturer in Implementation Science at the University of Hull. Her research investigates the use of psychological (behaviour change) theory in implementing evidence based practice/improving health care practice. As an Academic Fellow and executive member of the Yorkshire Humber Academic Health Science Network's Improvement Academy she also works in clinical practice, using the same techniques to support practitioners to improve patient care.