Speakers
Full Details of to 2019 conference are to follow soon.
For our 2019 conference we will be offering a choice of talks and workshops to attend, to accommodate the very varied requirements of our delegates. We are also providing delegates the opportunity to book a one to one session with our exhibitors; providing the opportunity to gain expert advice.
If you are interested in giving a talk or facilitating a workshop please email info@icips.org.
Jo Miller - Keynote Speaker
Chief Executive Officer
Doncaster Council
Jo Miller holds one of the most high-profile local government jobs in the UK, with an outstanding track record for motivating people, creating solutions and brokering agreements in major housing, economic regeneration and capital investment schemes.
As Chief Executive at Doncaster Council, Jo is recognised as having brought exceptional growth and optimism to a previously economically depressed town. The Local Government Chronicle said Doncaster had been "dragged up from the depths of despair to something to be proud of."
Landmark projects with a total investment of £2 billion have boosted economic performance, putting Doncaster in the UK's top ten for growth. Jo is the elected President of the Society of Local Authority Chief Executives and in 2017 the Local Government Chronicle named her the third most influential person in local government.
Show more
Show less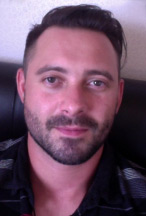 Chris Buckell

Chris Buckell is a recent MSc graduate from Warwick University. His research examines barriers to organisational learning in relation to the implementation of sustainable continuous improvement in public sector. With over 10 years experience in public service organisations, Chris went through the MOJ Lean practitioner programme in 2012, and has worked in a range of CI capacities across the Ministry of Justice; co-ordinating HMCTS Lean maturity assessments, supporting the roll-out of Lean learning networks and delivering MOJ Lean practitioner training and support. He has recently worked with public service organisations in the southern hemisphere as a systems thinking intern with Maritime New Zealand.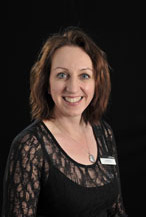 Judith Dyson
RGN, RMN, BSc(hons), MSc, PhD, PGCHE, Cpsychol
Judith is a Senior Lecturer in Implementation Science at the University of Hull. Her research investigates the use of psychological (behaviour change) theory in implementing evidence based practice/improving health care practice. As an Academic Fellow and executive member of the Yorkshire Humber Academic Health Science Network's Improvement Academy she also works in clinical practice, using the same techniques to support practitioners to improve patient care.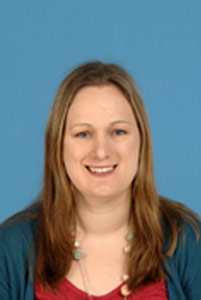 Rosamund Chester Buxton
School of Business and Economics - Loughborough University
Rosamund is a full-time Doctoral Researcher (since April 2015), part-time teaching tutor (since September 2017), and SOMS Administrator and Auditor (since November 2016) within the School of Business and Economics.
Rosamund's research interests are focused upon how public service organisations measure and manage performance activities, the linkages between public service performance management and service delivery; and how public service organisations co-create value with service users. These research interests are reflected in Rosamund's doctoral research, which is examining how UK public service organisations use performance measures and reporting mechanisms to inform performance management activities.
As a Researcher within the School, Rosamund has worked upon many projects, which reflect her research interests, including:
a project examining the current and future state of continuous improvement in UK public services with the Centre for Service Management and the Institute for Continuous Improvement in Public Services (ICiPS);
research into queue management in service projects; and
a Charted Institute of Management Accountants (CIMA) funded project which examined service performance management and measurement in shared service centres in the public and private sectors.
Rosamund's work has been published in journals such as the Journal of Service Management; and government organisations, such as the Audit Commission. She has presented at national and international conferences; and she has taught at undergraduate, researcher and practitioner levels. Her teaching experience reflects her interests in providing practical skills for students to find employment after study, and in the theoretical and practical applications of sociological research methods to create sustained research impact. She used this experience to develop and co-edit the Research Excellence Framework 2014 (REF2014) Impact Cases for the School of Business and Economics.
Rosamund has a BA Honours Degree in Economic and Social History from the University of Liverpool and a Masters of Philosophy in Social History jointly awarded from the University of Glasgow and the University of Strathclyde.
Show more
Show less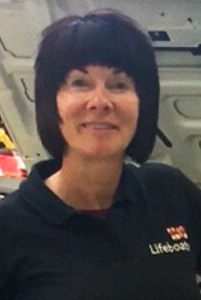 Justine Moorhouse
Head of Lean Transformation and Continuous Improvement at the RNLI
'The Charity that Saves Lives at Sea'
My name is Justine Moorhouse; I am a passionate and tenacious continuous Improvement practitioner, privileged to work alongside the CEO, executives, staff and volunteers across the RNLI, driving towards an ambition to end the unnecessary global loss of life through drowning.
Prior to RNLI, having worked in the public sector for 26 years in various roles within Land Registry, managing regional delivery of challenging operations KPIs, transformational change and development of people, becoming a Lean practitioner was for me both a natural and enlightening transition. My Lean journey started around 10 years ago. True Kaizen is all about the improvement of people, building peoples skills and ability so they can improve and deliver lasting change. Who wouldn't want to deliver on what customers' value and need, when they need it, in the most efficient way, delivered through the talents of your people?
I am accountable for a team of practitioners who I lead in delivering Lean transformation and driving towards maturity, embedding Lean thinking and lasting cultural change in how the RNLI thinks and operates. I coach the CEO in Lean leadership and strategy and coach executives, leaders, volunteers and staff throughout the organisation in continuous improvement techniques and ways of working. I have delivered improvements across all processes ranging from Operations, HR, Legal, IT, Finance, Fundraising and Marketing to Supply Chain and Manufacturing of our own lifeboats. Amongst a range of other benefits to our people the first bout of enterprise level Lean activity the RNLI engaged with reaped £26 Million efficiencies that were reinvested into building our lifeboat factory and providing more support to our 40,000+ volunteers.
I have particular skills in coaching at executive level, developing Lean operating models and strategy; devising enterprise wide development programmes, building standards and approaches to transformation, complex diagnostics and problem solving. I have developed Gemba coaching techniques and have created innovative approaches to practical learning about continuous improvement. I have a broad network, regularly advising other charities, public and private sector organisations in how best to embark on their CI journeys particularly in challenging how best to engage the workforce behind this ambition.
My years of experience in the Civil Service have given me a wealth of leadership development and change management techniques, including some neuroscience that I incorporate into my approach as a practitioner. I have found these force multiply the effect when engaging others in what I do. I believe passionately in hands on learning through doing, pushing the knowledge threshold and creating the right environment to learn not only from what we do but the mistakes we make along the way. I relish enabling others to solve problems creatively, to rapidly experiment with business improvement scenarios and identify and challenge the risks up front to gain stronger solutions and lasting change. I advocate 'fun'; we spend a lot of our lives at work so the environment and challenges we face should engender passion, excitement and most importantly impact on what we are trying to achieve.
Show more
Show less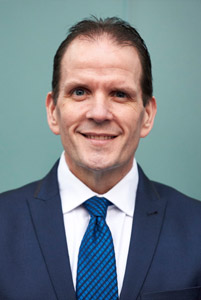 Paul Turner
Paul Turner is the Regional Vice President, UK & Ireland for CIMA. Prior to joining us in the UK in July 2015 Paul was the Head of Australasia for CIMA and was fundamental in raising the profile of the Institute and Management Accounting in Australia and New Zealand. He and his team took the market to our third largest for members globally.
Paul has developed Media and University partnerships designed to further the principles of Management Accounting in our markets and has built strong employer relationships that ensured the employability of our membership base and raised the profile of Management Accounting as a profession. Working in the UK Paul has focussed on integrating operational activity for efficiencies and delivering an outstanding value proposition to our members and students - as well as our employer and tuition provider partners. He is driven and follows a philosophy of empowering and supporting his teams to achieve high level results and partnering with our members to benefit the Institute. Prior to joining CIMA Paul worked as a tax specialist for the Australian Taxation Office and managed the maintenance function for the Australian National Rail Maintenance department. Paul is a motivational and inspiring leader and excels at implementing positive long-term culture change and process improvement. Paul is a graduate of the University of Western Sydney with a Master's degree in Business and Commerce.
Show more
Show less