Speakers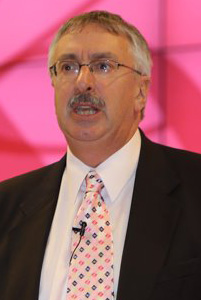 Paul Sloane
We are delighted to welcome Paul Sloane as our key note speaker; an entertaining, thought provoking, motivational speaker and a recognised expert on lateral thinking, innovation, crowdsourcing and leadership. Paul is the author of 30 books on lateral puzzles, creativity, innovation and leadership. Over 2 million copies of his books have been sold.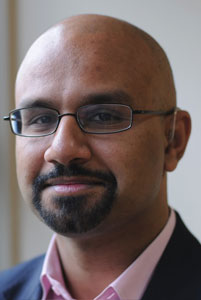 Dr Mohammad Al-Ubaydli,
CEO Patients Know Best
Mohammad is founder and CEO of Patients Know Best. He trained as a physician at the University of Cambridge; worked as a staff scientist at the National Institutes of Health; and was a management consultant to US hospitals at The Advisory Board Company. Mohammad is the author of seven books, including Personal health records: A guide for clinicians and Streamlining Hospital-Patient Communication: Developing High Impact Patient Portals. He is also an honorary senior research associate at UCL medical school for his research on patient-controlled medical records. In 2012 he was elected an Ashoka Fellow as a social entrepreneur for the contributions he has made to patient care.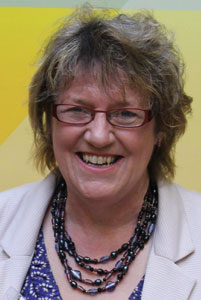 Gill Philiips
Whose Shoes?®
Gill is the creator of Whose Shoes?®, a revolutionary multi-perspective approach to transforming health and social care services. In developing this concept, she recognised that seeing issues from different perspectives can help build social movements for change. Her award-winning Gill is known for gently but firmly pushing boundaries, challenging stereotypes, stigma and silo thinking. She is listed in both the Health Service Journal's Top 50 Inspirational Women and Top 50 Innovators, and has been named as one of the most influential social media users in healthcare.
Website: nutshellcomms.co.uk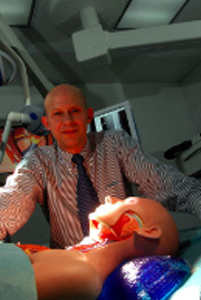 Graeme Hall
Brandon Medical
Graeme began his journey at Nottingham and Cranfield Universities, from which he graduated with degrees in in Manufacturing Engineering and Manufacturing Management. Previous roles included Manufacturing Engineer at Ford Motor Company, Manufacturing Development Manager at Premier Farnell PLC and Deputy Managing Director of Farnell Cayson Ltd.
Today, Graeme is the Joint Managing Director of Brandon Medical Co Ltd with his brother Adrian. He also serves as a Director of Medilink Yorkshire & Humber, a professional association dedicated to growing the Healthcare Technology sector. Graeme was awarded "Director of the Year" by the Institute of Directors in 2010 for his role in the development of Brandon Medical into a well-respected medical technology business.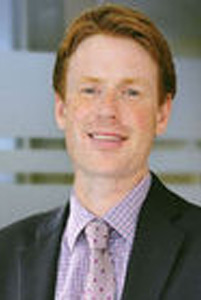 Oliver Morley
Chief Executive
Oliver joined DVLA as Chief Executive Officer on 4 November 2013. He leads the digital and business transformation of one of the UK's biggest multi-channel service organisations, with over 45 million customers, over 402.5 million digital interactions, and £6 billion in revenue collected for the UK government per year.
Prior to DVLA, Oliver was Keeper of The National Archives – providing historical records including the Domesday Book and family history to a global audience. In his time there, the business saved 30%, increased commercial revenues by 9% annually and won numerous awards including the only Queen's Award for Export and Innovation won by government. Before this, Oliver worked at Thomson Reuters in a range of roles from Global Head of Sales Operations, Customer Experience Lead for Desktop products, and Head of Sales in the Nordic region.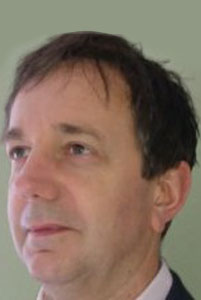 Nick Jackson (FCMA, CGMA)
Director, Sales Development Leader, Oracle
"Impact and opportunities of artificial Intelligence on service delivery"
Throughout his varied career Nick has been focussed on two things: improving public services and getting best value for money, whether that be for taxpayers or clients. He has held senior operational roles within UK central government, most recently as Director, Corporate Services at Ofsted. Prior to that Nick was Head of Financial Strategy and Planning at the Ministry of Justice, and Head of Government Finance Professionalism at the Treasury.
Before to returning to the civil service Nick worked for 14 years' management consulting with EY and Capgemini. He led a broad range of finance and performance management programmes across central and local government, as well as with clients in utilities and financial services. Nick has been a co-opted member of CIMA's Council since 2009 and is a CIMA membership assessor.
Nick joined Oracle in 2016 to help further their position across the public sector as a key partner in public service delivery. With the increasing adoption of Cloud based services by public sector organisations it is important that Oracle demonstrates its service-based approach, and responsiveness to customers' developing requirements. Since July 2017, Nick has led Oracle's sales development team working across the UK and Ireland, bringing insight on the challenges facing CFOs and finance functions in different organisations.