Our Board
To view our organisational structure click here.
Our Board of Directors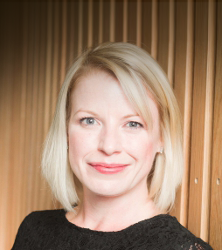 Fay Treloar
Director of Employability, Enterprise and Business Engagement.
York St John University
The External Engagement Directorate is at the heart of embedding a university wide student employability and business services offer. Fay Treloar is responsible for leading on the external engagement strategy at York St John to continue to build long term relationships with business and partners. Working across the faculties and directorates to develop strong academic and industry links that will increase student and graduate employability and meet the universities funding priorities, the Directorate plays a significant role supporting economic growth and involving the University with both LEP growth programmes as well as a number of key strategic developments within the City of York and the wider region. Portfolio includes partnerships, business engagement and fundraising.
In her previous roles as Acting CEO and Operations Director of SCY, Fay has led a number of teams and successfully secured more than £30m investment for York. With a background in business development, Fay is one of Yorkshire's leading European funding specialists, working collaboratively with public and private partners, supporting a wide range of sectors. Fay is also a member of the Let's Grow North & East Yorkshire Programme.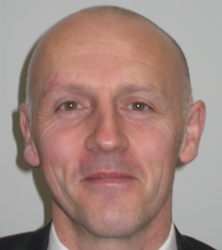 Tony Mizen
Head of Lean & Continuous Improvement
Welsh Government
Tony began his career in the private sector, working for Sony Manufacturing Company for 13 years before joining the Welsh Development Agency as a Business Development Manager responsible for helping Welsh based companies become more efficient and competitive. Tony was promoted to the role of Senior Business Development Manager and, in 2004, promoted to the role of Head of Procurement for the WDA. Following the merger with the Welsh Assembly Government Tony went on to head up the Welsh Manufacturing Forum for Welsh Government and contributed to the work of the Business Procurement Taskforce ,working closely with Ministers and senior officials on realising the benefits of the 'Opening Doors charter for SME friendly procurement'.
Tony is currently Head of Lean & Continuous Improvement at Welsh Government with a strategic focus on providing specialist support and training to Welsh Government departments and Welsh public sector organisations looking to pursue more efficient and cost effective ways of working. In addition Tony is responsible for leading the strategic development of the public sector Lean Systems Continuous Improvement Community of Practice network for Wales and is actively engaged in the work of the UK CI Network & I-CiPS.
Tony has a Masters degree in Supply Chain Management from LERC (Lean Enterprise Research Centre) at Cardiff Business School and is a member of the Chartered Institute of Purchase and Supply.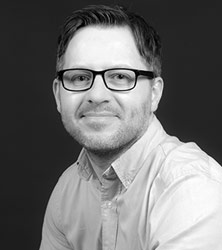 Michael Shaw
Michael Shaw is an independent consultant, an advisor, coach and a strategic leader of major organisational change, gained over many years in the most complex and demanding of working environments, spanning both public and commercial sectors including the NHS and FMCG.
In his previous roles he was the Head of Quality and Service Improvement at Leeds Teaching Hospitals NHS Trust, one of Europe's largest. Where he led on the design and implementation of an organisation wide transformation portfolio, improvement, engagement and governance strategy. He built an internal service and quality improvement consultancy which developed and used their own in-house innovative and cutting edge improvement methodology. He also created a Quality Academy to provide experiential team centred training in Quality Improvement Science.
Michael has previously been on the Executive Board of the Leeds Institute for Quality for Healthcare and a Special Advisor on continuous improvement to the National Institute of Health Research. He founded the Yorkshire and Humber Continuous Quality and Service Improvement Forum. He was a key note speaker to an audience 1500 delegates at the International Health Quality Improvement conference, Singapore, 2011. The key theme of his presentation, the critical role that effective leadership plays in continuous improvement.
Michael holds a Masters in Executive Leadership and has published a number of 'thought papers' on continuous improvement, including; Organisation design is fundamental to its success_Michael Shaw 2015 and NHS Survival. The days of future past. Michael Shaw, 2016.
Michael writes; I have been interested for some time in the question; what is it that drives a culture of continuous and sustainable improvement with an organisation? My thinking and research to date has covered many theories as to why, but I have become increasingly convinced that although the answer is complex and multifaceted, it is the 'design' of the organisation (whether that's a hospital, CCG or Supermarket) which lies at the heart of the answer. A set of building blocks (components) a design which is both physical and physiological. A construct which needs to be designed, built and each and every constituent part maintained. I absolutely support the Institutes belief that; 'to embed continuous improvement requires the alignment of all organisational activity'.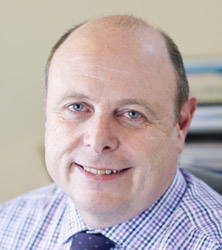 Phil Mayhew
Phil Mayhew has over 30 years experience in the public sector focusing for the last 10 years on business improvement and service operations management at a senior level.
He is a qualified lean practitioner and through his extensive network has advised colleagues in such diverse organisations as States of Jersey, Rolls Royce, UPS, The Intellectual Property Office and the Ho Chi Minh School of Public Administration. He is a member of the advisory board at Loughborough University's School of Service Operations Management and has an MBA from Warwick Business School.
He is a founder and Director of the Midlands School for Social Entrepreneurs. A qualified teacher, he maintains a keen interest in teaching, learning and education policy and is currently a governor at an FE College and a Pupil Referral Unit. He is also a Trustee of the Colebridge Trust supporting community and enterprise development. He is an Associate Director of Koru Consulting Limited.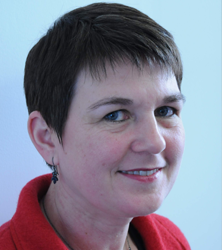 Fiona Montgomery
Head of the Leading Improvement Team
Scottish Government
Fiona Montgomery is the head of the Leading Improvement Team in the Scottish Government. The Team, which began in October 2012 will provide support and advice across Scottish Government on how to adopt the principles in the 3-step Improvement Framework for Scotland's Public Services and how to incorporate quality improvement methodologies and ideas into policy development and practice. Fiona's career has been in a wide range of posts within the civil service, including Social Security, Agriculture, Social Justice, Finance, Health and Quality Improvement.
Dr Kelly Wilson
Head of Business Consultancy Services
Department of Finance and Personnel (DFP)
Kelly is Head of Business Consultancy Services within the Department of Finance and Personnel (DFP) where she is leads a team of more than 20 experienced public sector management consultants working on a range of assignments across the Northern Ireland Civil Service and wider public sector. This includes assignments relating to organisational design and redesign, process improvement and cost effectiveness. She joined DFP from KPMG where she was responsible for formulating and implementing solutions relating to the strategy, structure and operations of public and private sector organisations within Northern Ireland, Republic of Ireland, the UK and USA.
Simon Elias
Director, Lean Competency Org
Our Management Team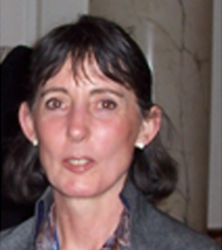 Debbie Simpson
Acting CEO
ICiPS
Debbie Simpson is the founder and acting CEO of ICiPS prior to which she worked as a senior civil servant at DEFRA. Debbie has worked in the public and private sectors holding a number of senior positions including Senior Civil Servant at DEFRA Shared Services, Interim Transformation Director at Centro (West Midlands Passenger Transport), Head Of Department at Harrogate College, Group Head of Transformation at Arvato Government Services and MD of her own businesses. A Fellow of the Chartered Institute of Personnel Development, draws on her experience to build solid businesses and develop strategic relationships that deliver the highest standards of customer satisfaction. Debbie was listed by the Lean management Journal as one of the top 25 most influential people in Europe for her work in CI; she is a Member of Loughborough University Centre for Service Management steering group and a Lay Member of the Planning and Resources Committee at the Royal College of GP's.
Neil Dewfield
General Manager Consulting
Ordnance Survey
Acting Deputy CEO
Neil Dewfield is a member of Ordnance Survey's Senior Management Team. He has over twenty years' experience as a senior Operations Manager, Lean-leader, practitioner and sensei; working in both public and private sector organisations in the United Kingdom, Europe, Asia, the Middle East and North America. Neil is an accredited Six Sigma Black Belt and a Fellow, and former Vice Chairman, of the Institute of Operations Management. He holds an MSc (awarded with Distinction) in Lean Operations Management from The University of Cardiff and is a Professional Member of the Institute of Six Sigma Professionals. As General Manager of Ordnance Survey's international consultancy team, he is currently responsible for delivering performance improvement consultancy to public and private sector organisations in the United Kingdom and overseas.