'Back To The Future'
ICiPS two day exhibition & conference
15th to 16th March 2017
York Racecourse
Learn about CI in practice from 2017 award nominees, hear from international experts and visit experts in the field, innovators and educators.
Our 'Back to the future' event is about learning from past failures, experiences and successes to shape innovative solutions that meet future challenges.
Inspirational speakers will showcase innovative improvements in public services and highlight rich sources of information that can support change. Actors will bring the challenges and benefits of collaboration to life.
Derek Redmond is our after dinner speaker at the ICiPS CI awards dinner.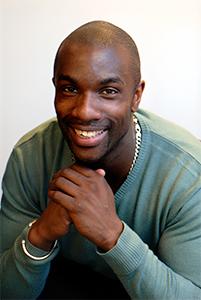 Derek Anthony Redmond is a retired British athlete. During his career, he held the British record for the 400 metres sprint, and won gold medals in the 4x400 metres relay at the World Championships, European Championships and Commonwealth Games.

Download Conference Brochure PDF
Our objective - to find some accredited learning and identity 'nuggets' to learn best practice from - all met. Thank you.
The conference is testament to the professionalism of ICiPS.
Thank you for a very informative event, fantastic.