2019 Exhibitors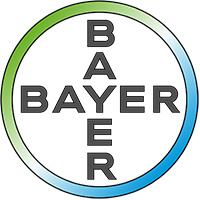 Bayer is a global enterprise with core competencies in the Life Science fields of health care and agriculture. Its products and services are designed to benefit people and improve their quality of life. At the same time, the Group aims to create value through innovation, growth and high earning power. Bayer is committed to the principles of sustainable development and to its social and ethical responsibilities as a corporate citizen. In fiscal 2016, the Group employed around 115,200 people and had sales of EUR 46.8 billion. Capital expenditures amounted to EUR 2.6 billion, R&D expenses to EUR 4.7 billion. These figures include those for the high-tech polymers business, which was floated on the stock market as an independent company named Covestro on October 6, 2015. For more information, go to www.bayer.co.uk
We are a training and consulting company, enabling results for our clients by helping improve efficiency, service and overall performance through lean methodology and lean six sigma training.
Catalyst Consulting provides training and consultancy solutions that develop the right skills to help create and deploy a culture of continuous improvement. We always seek to work in partnership with our customers with an overriding aim of transferring skills and expertise. Our approach results in you saving valuable time and money, improving service and enhancing both customer and employee satisfaction.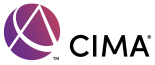 In 2017, members of CIMA and AICPA formed the Association of International Certified Professional Accountants to unite and strengthen the accounting profession globally. Representing an influential network of more than 650,000 members and students in management and public accounting.
CIMA helps individuals and businesses to succeed by harnessing the full power of management accounting. We provide CPD services, fund academic research, develop thought leadership, maintain a code of ethics for members, and work with tuition providers and assessment services to provide the best study experience.

We offer software and training to help our customers improve their processes. The software is widely used in Holland by over 100 Public Sector bodies and private sector companies such as Schiphol Airport and Bavaria Beer. In our first year in the UK we are already working with 15+ Local Authorities/ public sector bodies to improve their processes. The software helps you by creating fully costed process models live in a workshop, engaging stakeholders and giving them a sense of ownership over the improvements, thereby gaining buy in and easing implementation of changes. The product supports a continuous improvement culture and real savings are shown by comparing your 'As Is' and 'To Be' processes. The cost is negligible compared to the many benefits. www.weareleanandagile.com

The Lean Competency System (LCS) is a university developed and industry recognised lean qualifications framework for developing lean thinking knowledge and practical skills in the workplace. We are a community of LCS practitioners, discussing, creating and sharing ideas about lean systems and processes.

Oracle, a global provider of enterprise cloud computing, is empowering businesses of all sizes on their journey of digital transformation. Oracle Cloud provides leading-edge capabilities in software as a service, platform as a service, infrastructure as a service, and data as a service.

Renault-Nissan Consulting provides Lean Consultancy and training support that draws on over 28 years experience helping our parent company and numerous other organisations.
Born out of Renault and Nissan's internal improvement journey and with operations across the globe, we work across the Public Sector from local government to the Fire and Police Services and NHS.
Our practical approach makes us a Market Leader in helping companies achieve Operational Excellence via Lean. Coming from the industry that invented Lean, we draw on the practical experience of helping apply Operational Excellence methodologies within our global business, and bringing expertise of the highest quality to our clients. www.RNConsulting.co.uk
To find out about exhibitor opportunities send your contact details and we will be in touch with you: info@icips.org.